School is open Wednesday December 13th
School is open tomorrow (Wednesday) but please enter school by the main entrance via the school drive. Please take extra care on surrounding paths/pavements.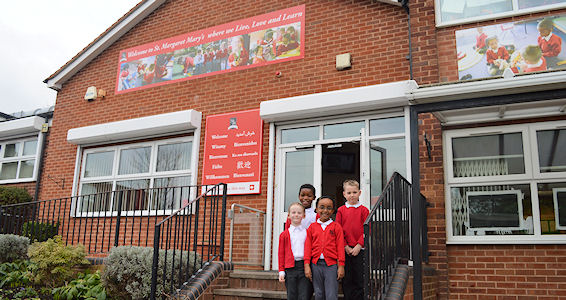 Welcome to the website of St. Margaret Mary's Catholic Primary School.
Our website has lots of information about our school and we hope you find it both interesting and informative. It is updated regularly with newsletters, diary dates and updates about life at St.Margaret Mary's.
If you would like to find out more about our school then please don't hesitate to contact us, and if you have enjoyed your visit to the website, you may wish to leave us a message in our guestbook.
Thank you for visiting. We hope to see you again soon.
New Things on our Web
Our web was last updated on 9 December, 2017