Inspections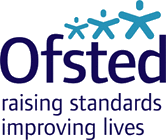 Our school was last inspected in January 2016. The report was very positive and once again confirmed that St. Margaret Mary's is a good school
Some of the highlights of the report include:
The leadership team has maintained the good quality of education... set a clear vision to drive the school forward that is shared and understood.
High expectations make sure that the school is a calm and purposeful environment in which pupils do well socially and academically.
Parents are overwhelmingly supportive and appreciative of the staff's hard work and commitment.
The wellbeing of pupils is central to your vision and strength of the school.
Governors wholeheartedly support the school.
Behaviour and conduct in lessons and at other times of the school day is very good.
Pupils at the end of Key Stage 2 are well prepared for secondary school.
The full report can be read below:
Parent View
You can now share your views on our school via Ofsted's Parent View website. By sharing your views, Ofsted hopes you'll be helping the school to improve. You will also be able to see what other parents have said about us.

RE Inspection
As a Catholic school we are also inspected by the Archdiocese (Section 48 Inspection). Our last inspection was in November 2015 when the school was judged as outstanding.
Some highlights of the report include::
St. Margaret Mary's School provides an outstanding Catholic education for all pupils.
The spiritual direction of the school strives to provide the best possible outcomes for pupils, a vision shared by a dedicated staff team and supportive governors.
A mission that underpins the high quality of Catholic life and outstanding catholic ethos.
Governors are successful; in promoting the catholic life of the school.
Daily prayer and worship underpins the catholic life of the school and is very well developed.
Excellent RE 'inspire workshops' are held for each class half termly. Pupil progress and attainment in RE is outstanding.
The full report can be read below: